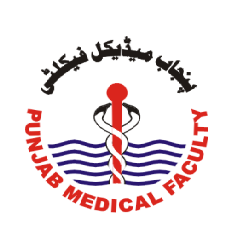 A duly recognized course by Punjab Medical Faculty, Lahore Pakistan.
Health Department, Government of Punjab.
Two years course. Jobs available in Public Sector and also private Sector.
Responsibility Of OTT
An operating theatre technician is a professional responsible for the preparation and maintenance of operating theatres and equipment before, during and after surgery. They also assist surgical and anaesthetic teams during surgical procedures and help to provide support to recovering patients.
Ensure working of OT equipment like anaesthesia machine, Heart-lung machine and ventilator equipment
Maintenance of operation theatre records
Conduct regular physical verification of all the OT equipment
Ensure that a proper and regular supply of oxygen and suction is maintained all the time
Responsible for fumigation of OT's and their documentation
Ensure working of centralized oxygen piping
Maintenance of OT temperature and humidity as per the protocols
Scavenging system for removal of anaesthetic gases
To verify the functioning of the anaesthesia machine and breathing system
Checking and confirming all instruments and medicines are in stock and loaded on the trolley for the surgery
Assists in the patient transfer or shifting from stretcher to the table and also sometimes to and fro from OT to hospital room
Handling the C-ARM Machines during the surgery
Assisting the surgeon during the surgical procedure
Patient monitoring during pre-operative and Post-operative phase
Assisting the anaesthesiologist in providing drugs, IV fluids, blood transfusion, and preparing drugs.
Career opportunities
With advanced technological development in medical science and an increase in public demand, modern surgical procedures are becoming more complex and expensive. Generally, in mid-size to larger hospitals, 50% of beds are allocated to the surgical department, surgical facilities can sometimes only be an option, and serves as a central life-saving activity. The operation or surgical procedures success and failures not only influences the hospital reputation but also impacts its operations and sustainability.
Besides managing the operation theatre and conducting tests, a wider prospect would be to get into organ transplant handling, special baby care unit handling, managing the cancer units, and so on. They can also be made to research and mentor the new staff. The doctors, surgeons, and other physicians may also privately hire some of the operation theatre technicians in their clinics.
The difference between finding a job and finding a career is finding a purpose. As an operation theatre technician, not just are you developing a skillset, you are also going to help save the lives of many people. With the experience of handling more and more patients, you will certainly see growth and satisfaction.
As a healthcare hero, you will serve the greater good and be closely working with medical technology that is rapidly advancing and innovating. The landscape of healthcare is changing and you can be a part of it. The future is now!
Diploma Completion Program:
Eligibility:
Matric Science Subjects 45% Marks
(Physics, chemistry, biology) 45% Marks.
No Age Limit.
Required Documents:
| | |
| --- | --- |
| Matric certificate photocopies | 6 |
| Domicile photocopies | 6 |
| NIC photocopies | 6 |
| Pictures (blue or white background) | 6 |