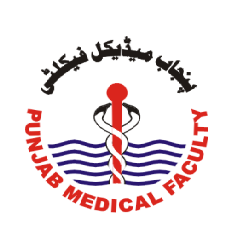 it is recognised by Punjab Medical Faculty, Lahore Pakistan.
Health Department Government of Punjab.
Two year course. Jobs in different Public and Private Hospitals as Radiographer & X-Ray Technician.
How To Become A Radiographer
You will need some education and training to take advantage of this career. The most common way is by earning an associate degree in radiography. An associate degree requires just two years of study. Just make sure you choose a radiography educational program that is accredited by the Punjab Medical Faculty, Lahore Health Department Govt Of Punjab. While you could also earn a bachelor's degree, it is not required for most of these positions. If you are still in high school and interested in this type of technician job, be sure you have completed courses in physics, chemistry, and biology, as well as in mathematics.
Certification in radiography is offered through the Harmain Institute Of Health Sciences Islamabad. Technologists who perform more advanced radiology screenings need to be licensed in some Province, but radiographers do not. However, certification is often required by employers. Certification by the HIHS involves meeting their educational and ethics requirements, and passing a certification exam. You will need to have at least an associate degree in radiography from an accredited educational program, and be free of any felony or misdemeanour convictions. The actual certification exam will cover topics such as radiation protection, image production and evaluation, equipment operation, and patient care and education. Certification with the HIHS makes you more competitive, as it demonstrates that your skills meet professional standards.
Diploma Completion Program:
Eligibility:
Metric Science Subjects 45% Marks.
(Physics, chemistry, biology) 45% Marks.
No Age Limit.
Required Documents:
| | |
| --- | --- |
| Metric certificate photocopies | 6 |
| Domicile photocopies | 6 |
| NIC photocopies | 6 |
| Pictures (blue or white background) | 6 |
Online Admission Form